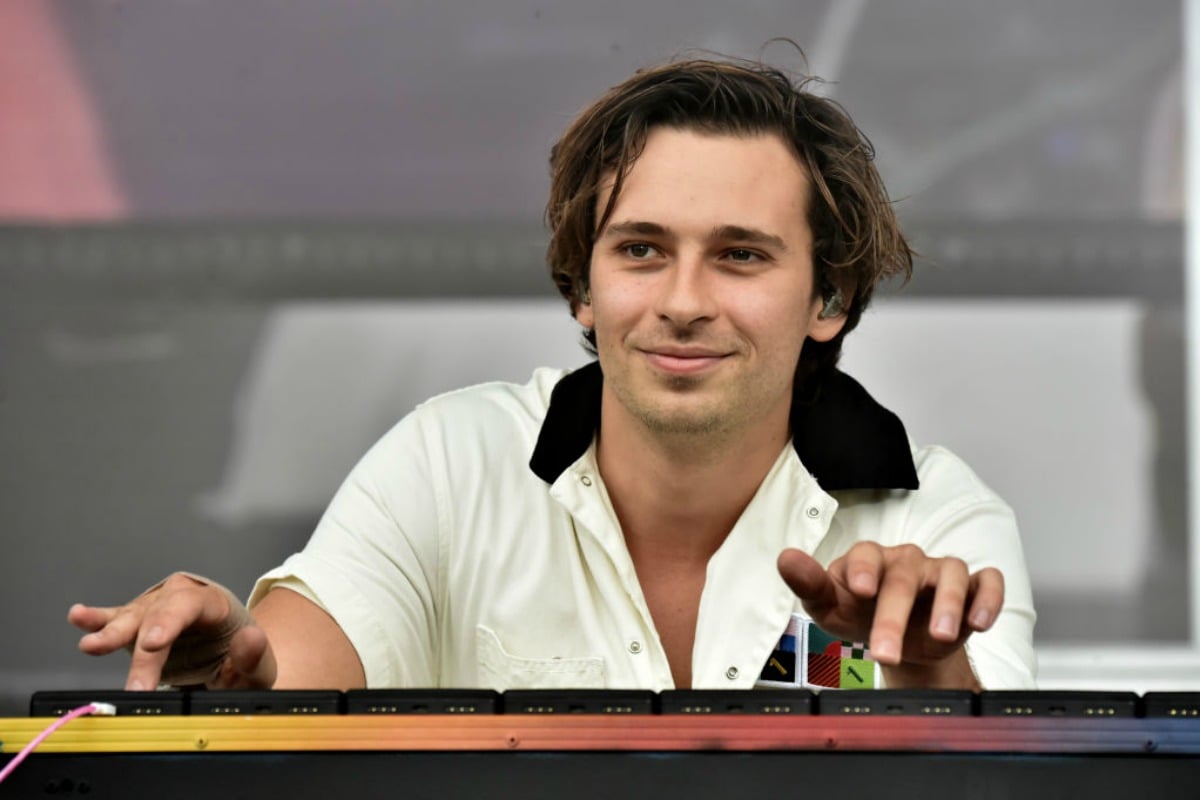 If you're anything like me, isolation has led to a much wider casting of the net for stimulating content. I've even ventured into the shark-infested waters of Twitter, where all-comers feel totally uninhibited to share titillating ideas, claims and accusations. Most of which are wildly unsubstantiated. And so should probably be taken more in the spirit of entertainment than earnestly. Much like Donald Trump.
As an aside, I can't seem to get any followers. I tried tweeting something serious to "light it up" – suggesting how an idea from Australian business journalist Robert Gottliebsen to help superannuation funds rebalance their portfolios could be brought to life. Nothing.
Then I tried comedy – some sarcasm to be precise – asking Australia's favourite scientist, Doctor Karl, how soap manufacturers have been able to scale up production so quickly when, based on my understanding from Fight Club, soap requires the discarded fat of liposuction patients. Not one of my 8 followers responded. The Twitter code continues to elude for now…
One good thing Twitter did do was point me to a Triple J article about an episode from the podcast, 'My Friend Podcast', hosted by Paige Elkington, in which Elkington interviews her real-life partner, Harley Streten, who is better known as "Flume", the Grammy-winning Australian electronic musician.
Now, let's get to it. Paige Elkington also happens to be the owner of the "ass" that Flume was filmed getting up close and very personal with on-stage at Burning Man, the Nevadan desert music festival famous for extremely liberal attitudes and free-spirited hedonism.
So yes, I'll admit that the idea of Harley and his accomplice dissecting the controversy that went next-level viral did pique my curiosity. The fact that Triple J's article also mentioned the interview covered mental health, a favourite topic of mine, sealed the deal. And it turned out to be a worthwhile venture.
What I found to be particularly interesting, and I think worthwhile reflecting on here, was Elkington and Streten's exploration of the fall-out – or perhaps lack-thereof – of the on-stage stunt.
Not only did Flume talk about how relatively unscathed he came out of the controversy in a career sense (actually, his online popularity surged exponentially, commanding 10-times more interest than he'd received even at the peaks brought from his most popular Grammy-award winning songs), he actually described how personally liberating the whole incident was, especially with respect to overcoming anxiety.
Which may at first seem a little illogical. How does getting filmed performing an explicit act on stage at Burning Man bring about relief from anxiety?
I understood what Streten described to be an exercise in letting go. Yes, it was a forced letting go; if he'd had a sober opportunity to contemplate whether footage of him appearing to perform oral sex on stage should be made public, Streten most certainly would have gone with 'no'. But once the candid moment between him and Elkington – in one sense just the culmination of a playful exchange with an adoring crowd; in another, blatant public indecency – did find its way onto Instagram, it took on a life of its own. Control was out of the question.
Why did Streten find losing control of his public image to be such a positive experience on a personal level? It's not like there weren't any repercussions. Streten had to confess to his Mum. Christmas day 2019 with his wider family was by all accounts really awkward, especially around the church-attending policeman uncle. And Streten actually did lose a few commercial contracts in the wake of the incident.
But I think I get it. I think we probably all do. When it comes to not living up to how we think other people see us, we almost always imagine the consequences of a "slip up" to be far worse than the reality. Streten, who in his own words described himself as having a fairly clean image in the public eye, had probably been living under an unconscious cloud of fear, that as soon as his real "not so clean-cut after all" personality was revealed, his whole world would come toppling down.
Getting up-close and very personal with Elkington's behind front-of-stage was probably the best grenade you could throw at a clean-cut public image, short of Todd McKenney's getting caught pants-down in a park, high on GHB. But Streten's world did anything but crumble. Even with some sensationalist media publications trying to incite a negative backlash against the artist. Ultimately, audiences saw it in the playful spirit it actually happened, and were willing to excuse Streten of any offense caused. After all, he seems like such a nice boy!
Personally, I think there are definitely instances where I hold back from being my true authentic self, due to that same cloud of fear. Like…maybe I won't start a blog, because what will colleagues think if they come across my personal blog? Well, they'll probably think that I like writing. Like lots of other humans. Just like we found out that Streten has a penchant for a certain body part. Like lots of other humans.
So, thank you Harley and Paige for your onstage slip up. I for one have also found it liberating! And will continue to try to challenge other's perception of me, for my own sake. We all should.